FSU is proud to partner with Transact and Western Union Business Solutions (WUBS) to offer our students the opportunity to wire funds from around the globe. Offering 72 hour currency conversion pricing and multiple ways to transfer funds, WUBS integrated with the Transact system makes paying for your education easy. Because wire transfers do not happen in real time, your MyFSU account will not be credited with payment until the funds arrive at FSU.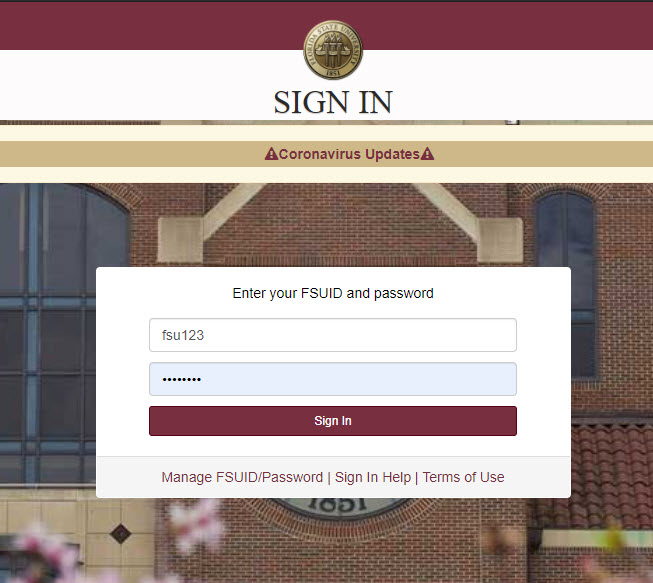 Step 2: select "SC" to enter student central
Note: If you are a faculty or staff member your experience will differ from the student point of entry. To access Transact as a faculty or staff member, navigate to the My Finances portlet in the MyFSU Portal and click "Make a Payment".

step 3: select "My Bill" to enter your student financial account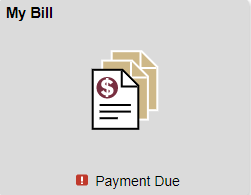 Step 4: Select "Make a payment" to be redirected to Transact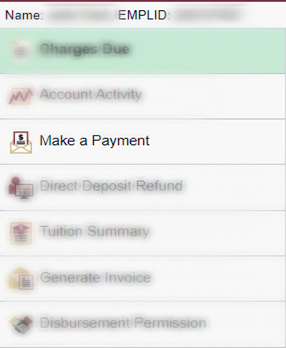 Step 5: select "make a payment" in Transact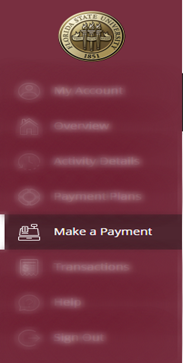 step 6: for each charge category, enter the amount that you would like to pay or select "balance" to pay the entire balance of the category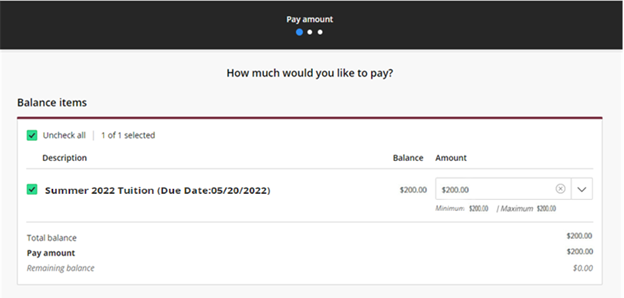 step 7: choose your payment option
Select "International Payment" to initiate a wire transfer using WUBS.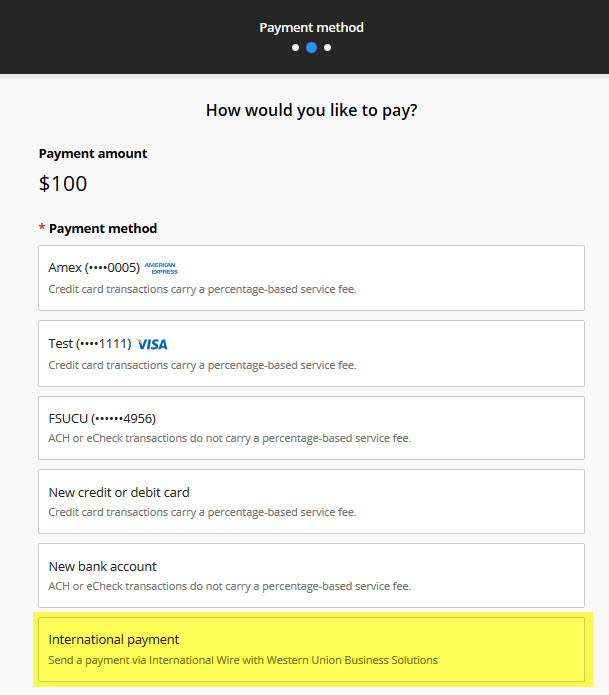 Step 8: Select "Continue" to be transferred to the WUBS site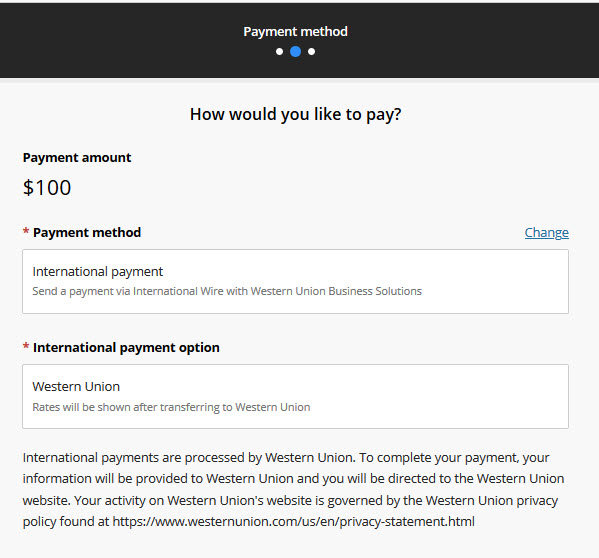 Step 9: On the wubs site, select the country from which you are wiring funds
You may translate the WUBS site into multiple languages by selecting the "EN" drop down in the upper right side of the screen.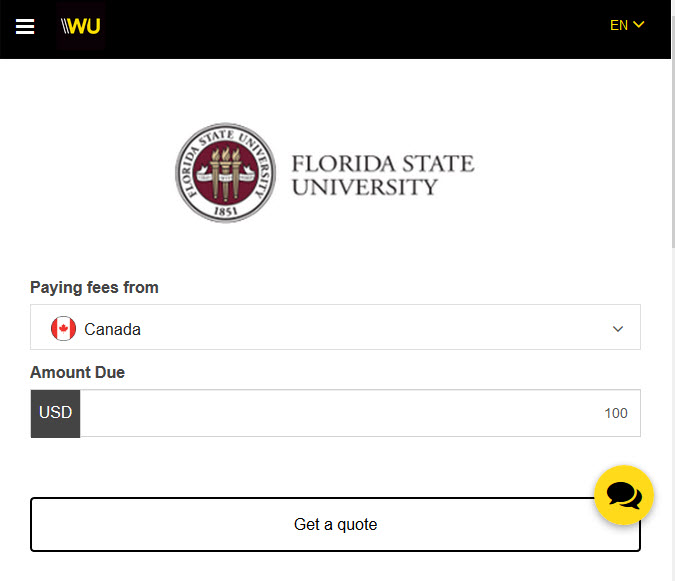 Step 10: Review currency conversion and select a payment method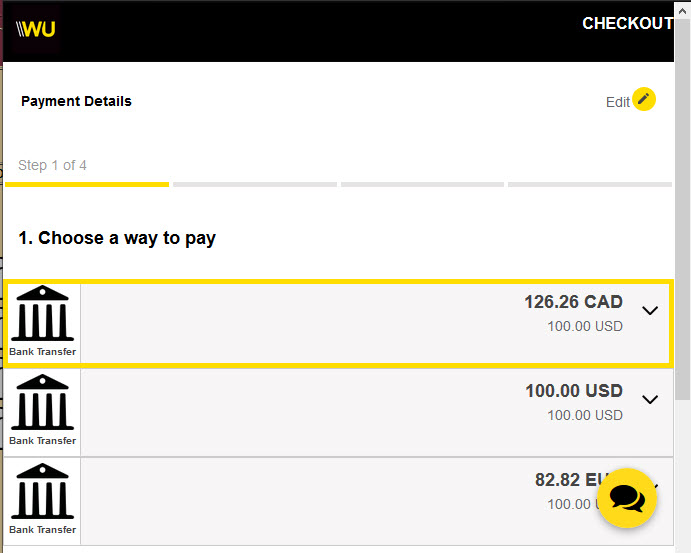 Step 11: Verify the student and payEr's details
While verifying the payer's details you will be asked to provide an address and the name of the payer's bank.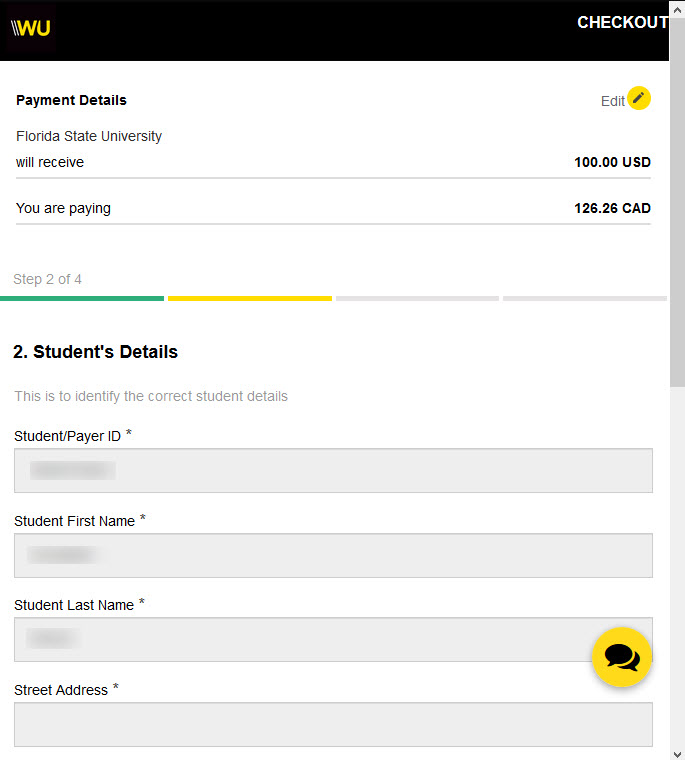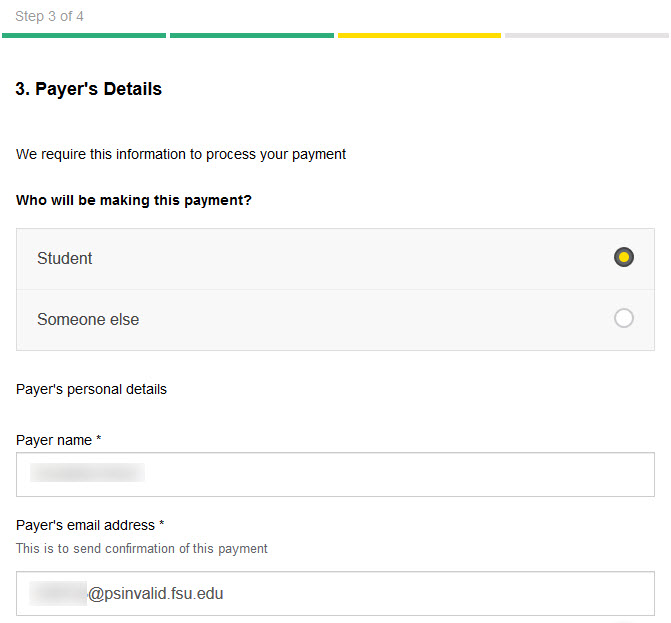 Step 12: Print the wire instructions to bring to your local bank
Keep your "Reference Number" for future conversations about this wire transfer. The wire will not occur and the transaction will not post to MyFSU until you have taken these instructions to your bank to initiate the transfer of funds.