Transact allows authenticated users, such as students, faculty, staff, and delegates, to store their payment data for credit card or ACH transactions for future use. This feature means that you will no longer need to find your card or checkbook every time you want to pay, and allows delegates to store accurate data for student use. To store payment data you will be asked if you would like to save your card or account for future use during the transaction. Checking this box enables the storing of this data.
Step 1: Check the "Save Card (or Account) for future use" box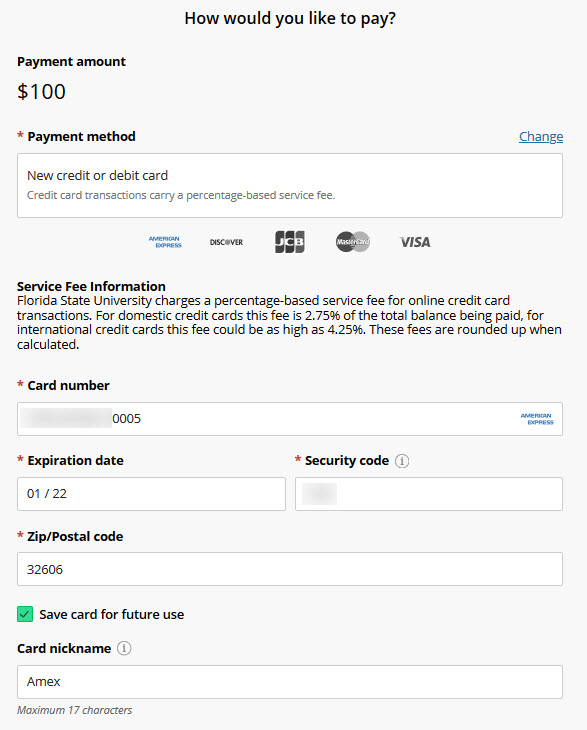 Step 2: Review stored data
You can review and modify your stored payment data on the "My Account" page under "Payment Methods"